he who is known as sefton
About Me
Location: Susquehanna Depot, Pennsylvania, United States
Well, if you got here via the bi-chromatic Universe and "Dez", thanks. Their being available means they can be rented out, so to say, to vendors. For example, they'd be great in promoting pastries. Kids love cookies, so do adults. As for that ascending numeral three, it came about by way of ignorance. More than once, I'd see that same numeral with wings or a halo or both even on this or that pickup truck. And, dumb me, I'd think they were like golden horse shoes or four-leaf clovers ... good luck charms. It wasn't until later, I found out those threes are meant to commemorate one posthumously charismatic NASCAR driver. To inspire all those signs of grief, that guy might've had the makings for ... well, that's likely better left to the intuition of NASCAR votaries.
Saturday, October 04, 2008
PENNSYLTUCKY TEE SHIRTS, now available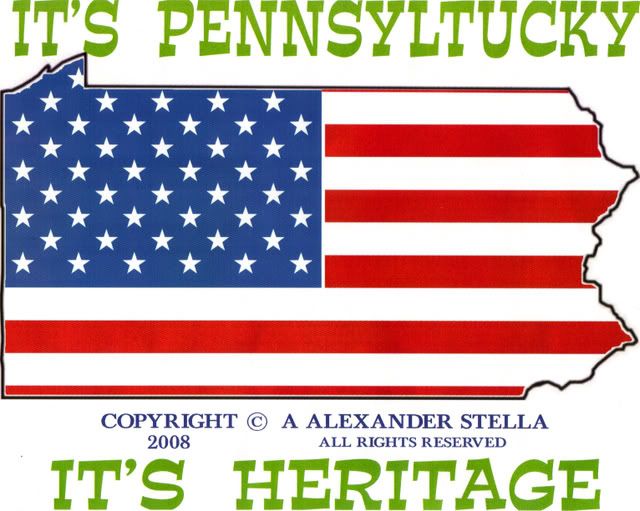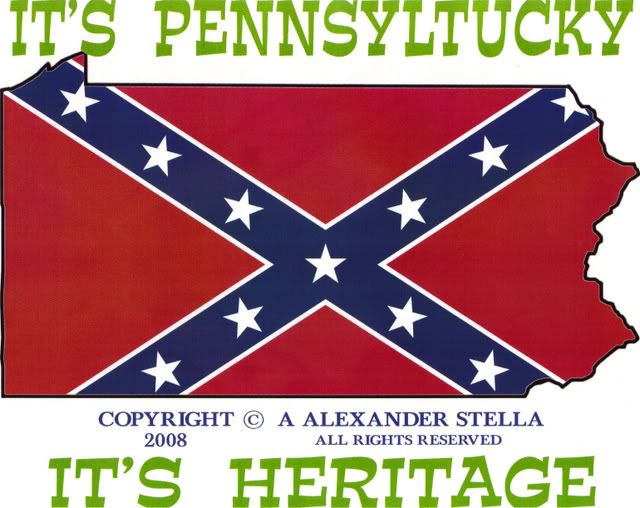 hyperlink to store
Labels: confederate, patriotic, pennsyltucky, tee-shirts
By the way, clicking on the envelope icon brings up a page that facilitates e.mail. After sending out one notification, so I was advised, I should wait anywhere from 11 days to four weeks, before sending out a subsequent. * + * + * + * + * + + * + * + * + * + * + * + . . . okay, clicking on the below hyperlink brings up my site in the myspace galaxay.

Check me out!
( _{ _ _ _ _ _ _ _ _ _ _ _ _ _ _ _ _ }_ )